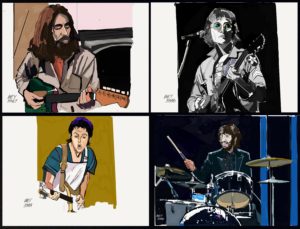 Back in 2000, Chip Madinger and Mark Easter produced an exhaustive study of every extant recording of the solo Beatles, up to that very year: studio sessions, live concerts and broadcasts. Eight Arms To Hold You was a one-of-a-kind detailed examination of what the four ex-Beatles did musically, when and with whom. The book went out of print, but the good news is, it's back (in PDF form) and updated with another 20,000 words, further detailing the ground covered (though it still ends at 2000).
I talked with Mark and Chip about the lay of the land, unreleased recording-wise; what else is out there and what we can make of what we have been given.
Eight Arms To Hold You: The Solo Beatles Compendium (2018 edition) can be found here.